DELUXE KING BED SUITE
When an Executive Craves a Sanctuary
Thoughtfully designed for today's modern traveler, contemporary furnishings and an open bathroom welcomes you into an upscale, exclusive sanctuary. The second-floor suites have large designer living rooms, sofa beds, and spacious bathrooms.
AHNVEE RESORT + SPORTS
The room design layout is an adaptation of European luxury room design.
Our "open bathroom" layout is found in 5-star accommodations throughout Europe and gives each bedroom suite an open feel of tranquility day and night.
There are three suites collections: Deluxe Suites, Pool Suites, and Penthouse Suites. Suites come furnished with built-in bars of varying dimensions and imported luxury sofas, chairs, and bedding. In addition to our suite collection,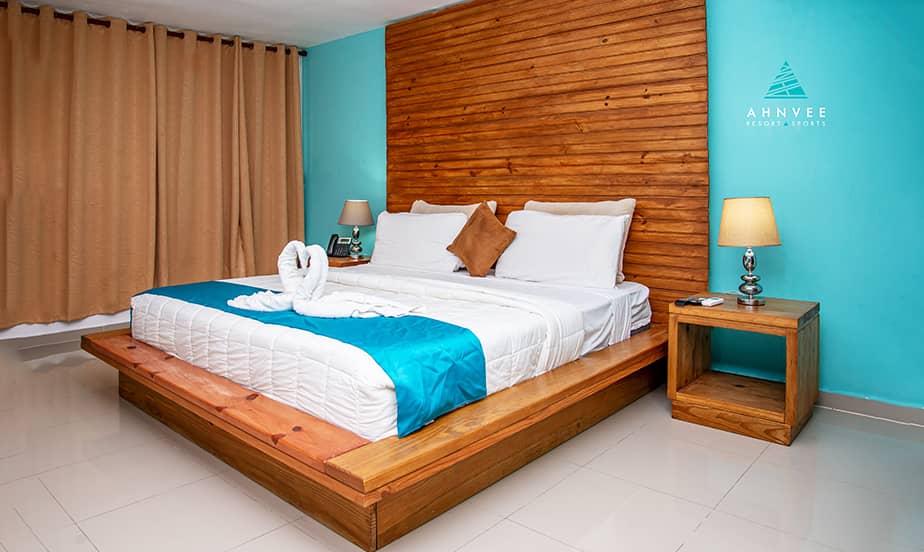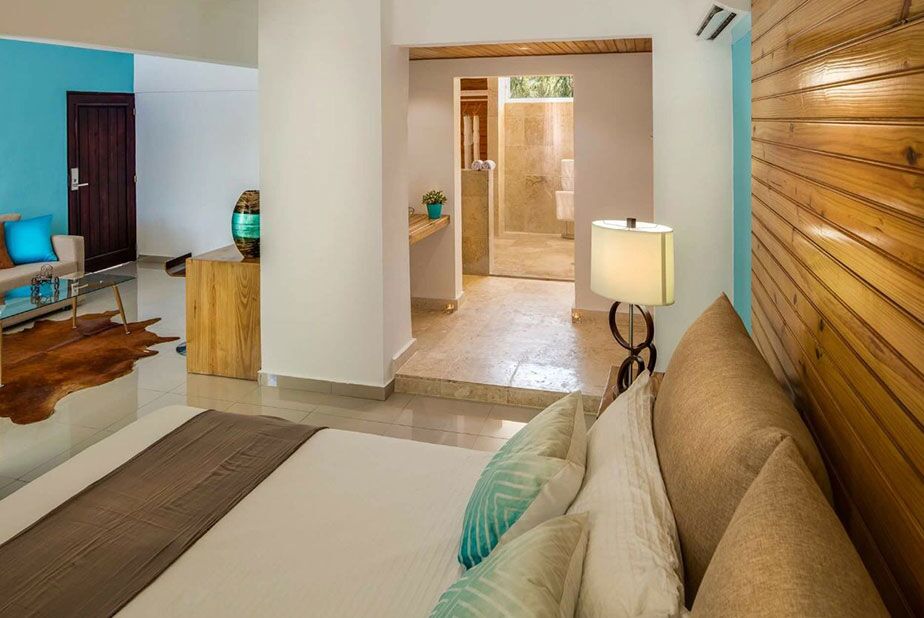 Room Amenities: All Rooms have Flat Screen TV, individually controlled Air conditioning, High-speed Internet access, Smart TVs, closets,
Bath Amenities, and a Sitting area.
---
Hotel Amenities: Reception with Lobby, Wi-Fi internet access, Laundry, Air Condition, Pool with Bar, Security, Safe and Lock Box
---
Guest Services: 24-hour front desk, 24 hours security, housekeeping, parties